The Series of Fortunate Events: Reinventing Org @ Kloia
Something has clearly changed during the time, and that change cannot be avoided. Let's talk about how we were in the front line to keep up with the changing world. Here is the first episode of kloia's 3-post blog series for 'work anywhere, anytime' culture.
The 9 to 5 workday was introduced by Ford Motor Company in the 1920s and became a standard in 1938 as a means of exploiting workers unfairly for the benefit of the company. It was common practice to pay employees based on the amount of time they spent in the office - that was factories back in time- rather than the amount of work they completed.
The amount of time spent in the office per week was approximately 45 hours. The employee's presence meant productivity, speed, and efficiency, and he was required to be present in person. Salary positions are now a thing, and even for that fixed salary, the expected time to be spent in the office is still 45 hours a week on average, 90 years and nearly two centuries after the Industrial Revolution that laid the foundations of working culture. Many organizations still rely on command and control mechanisms to ensure their success and productivity.
As Frederic Laloux explains, there are many types of organizational structures with different purposes. Street Gangs and Mafia in Wolf Pack structure, Churches and Militaries in Army structure, Multinational Companies and Charter Schools in Machine Structure, Culture-Driven Companies in Family structure. Even if all these organizations appear to have nothing in common, focusing on 'Staying Close' reveals that they only have two goals: To survive and to function, where competing, fighting, trying harder, maintaining, hoping, overanalyzing, and focusing are crucial and valued.
On the other hand, we have game changer leading tech companies like Netflix, Apple, Spotify, Google… etc., where the goal is to Create, Learn, and Know, with questioning, bright, talented young workers on their teams, for whom a good salary and a title are never enough for satisfaction. So, workplaces become cool office spaces with so many amenities just to help attract people to come in every day. It appeared to be the ideal environment for thinking and creating, but the actions were still taking place in front of the managers. Management style was still monitoring and controlling in case of any danger. Working from home or having the right not to come to the office always required an acceptable excuse or reasoning in companies' interest.
A few years before the pandemic, some countries, particularly the Nordic ones where 'Happiness at Work' is always prioritized in an organization, began experimenting with encouraging their employees to get their work done faster to have more free time, implementing shorter workdays, and the results were more productive and motivated employees. This made it worthwhile to seriously consider whether evaluating employees based on how much time they spend at their desks is beneficial to the financial growth of your company.
In 2015, five years before the pandemic hit the comfort zones of companies' working styles and organizational priorities, Kloia left the office for good, putting an end to all these controversial topics. If it could not survive, function, or create without monitoring and control, it might as well not have the organization at all, let alone the office. To be honest, we didn't want to condense the concept of working from home to the actuality of working from home. Our article about it can be found here Remote is not equal to Home
Not to brag but 'Remote Working' is and was our culture anyway.
To bring this organization to life, Kloia replaced controlling and monitoring with self-management. The context was prioritized over time-consuming rules, beginning with:
Autonomy: The ability for people to take the initiative and make decisions.
Accountability: To keep track of how well commitments are being met,
Alignment: Ensuring that everything is working towards a common goal.
We must admit that companies that never considered 'remote working' had a point; This process took and continues to take a significant amount of time, effort, meritocracy, and investment. What principles we adopted, what tools we used, how we kept our excitement and motivation high. We will discuss how and under what conditions productivity became a certainty.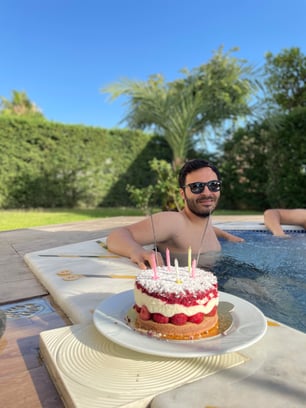 We kept this image from a summer villa we rented on the beautiful Mediterranean sea coast.
By the way, we don't know where in the world we'll be celebrating next year, but happy birthday Veysel once more.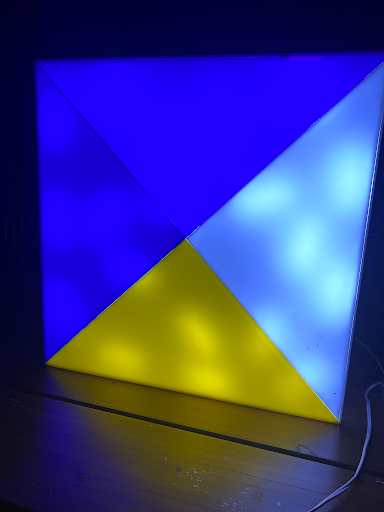 K-light, a member of our team, joined us at our beach villa, also known as klayt. Keep an eye out for Klayt's adventures.
Up next:
Episode 2: Is it worth the dedication? How did we see what was coming and raised it?
Content:
'Remote Working': Your home is not your only choice, and it shouldn't be. Happiness is the joy one feels striving for one's potential, anywhere, anytime.
How do we keep the team structured and motivated?
What happened in Dalyan and Burç Beach doesn't stay there.
Elif Taşa
Chief Happiness Officer/Head of People @Kloia